Teamwork you can be proud of
Hybrid working has made it hard to have confidence in your team. We solve that.
High expectations from your peers and executive?
Responsibilities for strategic work, and delivery?
Too many meetings to get the work done?
Concerns about team commitment?
Team members who are stressed?
Clarify a new way of working
Essential Meetings
WorkshopBETA
Design a way to cut out one team meeting.
Confirm what to do to build your confidence in your team and their confidence in each other.
Meetings perform an important function. They're a critical part of the day to day workings of your team. You need meetings.
 And yet, meeting overload contributes to stress and a lack of productivity.
Is there an easy solution?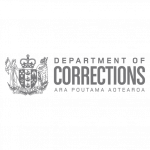 "Thank you both so much for presenting the meeting overload session yesterday. This proved a highly engaging session - the overview of the meeting productivity tool was fascinating and the meeting protocols you shared for improving productivity are tips that we can each apply with immediate effect. I'm almost looking forward to heading in to my next meeting!"
Choose a meeting. Find creative solutions to work differently, so you could cut or reduce that meeting time. 
Discover a new way of working that is more efficient, costs less and increases your confidence in your team.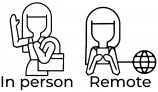 Apply for an Information Call to discuss out how we could help you cut or reduce meeting time. Decide if you would like to join us to take up an Essential Meetings Workshop (in beta).
We give you a small amount of pre-work: a questionnaire and an app for each participant to download.  We suggest you invite key stakeholders in the meeting, the usual participants. We run a 1-hour workshop with you and your team.
3. Improve your team's productivity
Find a new way of working which is more efficient, costs less and results in you having greater confidence in your team. 
What happens in the Essential Meetings workshopBETA?
We work with you and your key stakeholders to look at your meetings through two lenses: the information flow that meeting creates and how it builds your confidence through enhancing reliability. We generate workflow diagrams which allow you to compare your current way of working with a better way of working. 
Firstly, we understand how and why your meeting is occurring. Then we explore an alternative way of working that could meet the same needs. Lastly, we discover inefficiencies that can be removed or replaced.
By the end of the Essential Meetings Workshop, you will have confidence in a new way of working for your team, that reduces your meeting time. You will also:
Know the dollar value of this new way of working 
Have your key players engaged. They will understand, and very likely align with, the need for the new way of working
Did you know that one meeting free day increases workplace satisfaction by 48% and productivity by 35%? (Reading University UK, 2022)
Increased team confidence and 8,000 hours saved
COVID forced a change in this team's way of working
Take for example a large government organisation providing services into the government sector. This team, the Assessment Team met daily for initial triage and three times per week for secondary triage. Pre-COVID, assessors arrived for triage with case files and personal notes for consideration. They were shared freely with meeting attendees, decisions were recorded directly into paper files and assessors were aware of how one case impacted another and the priority of the workload. Everyone left the meeting having contributed to the discussion and sure of their own next steps, the requirements for success. Together they felt part of a well functioning team.
When COVID forced everyone home, this way of meeting was not possible. The team met online and tried to share paperwork visually using the webcam. Meetings took longer as the free-flowing nature of the conversation wasn't possible. Call quality impacted how much people heard and what was being asked of them. The sharing of paper records was not possible, so content was scanned and emailed creating copies of documents. No-one really understood which was the latest version, messaging became confused and frustrations grew.
Workload and distance made it hard to deliver
As the workload grew, confidence in the delivery of the outcomes eroded over time. Changes in the team created more tension as training and on-boarding was made significantly harder working in this new way. Some people were able to head back to the office, and now the team was split between a few assessors trying to work the old way in the office, and assessors at home struggling to understand what was required. Things started to fall through the gaps.
The reliability and capability of the team was questioned. In reality, the team was as reliable and capable as they had ever been. The way of working was creating an environment which was not supporting the needs of the assessors as this hybrid model became the new reality. Processes simply couldn't remain the same. Assessment needed to evolve to ensure contributions could be made, help could be sought and outcomes could be delivered. 
Business process analysis highlighted how to change
The team used LINQ to solve this complex set of challenges. The team was brought back together by re-inventing what a meeting was; its intentions and necessary outcomes. Participants redesigned how they were able to interact with one another and the content in the most meaningful way. The combination of extending the technology the organisation already had access to, new tools designed to work in a hybrid environment and an evolution of process enabled each team member to focus on delivering the best outcome possible. 
The team's work was made easier and effective teamwork was re-established
Contribution to cases was made possible using data and information presented in appropriate ways. Ensuring the team had access to best practise online meeting tools and hardware which integrated with document stores created the necessary environment for success. Assessors online at home and in the office could come together sharing cases through the platforms and contribute as they had done previously. An outcomes register as part of the process ensured that everyone was able to contribute and help and understand what was expected of them.
Team trust was re-established and the new way of working created a positive environment supporting the work of each member of the team. 8,000 hours of time was able to be reallocated across the team. Together people re-focused on the purpose of meeting and the prioritisation of outcomes.
Nina and Neil discuss how LINQ works
Nina Fountain
Nina is a Workplace Strategist who has specialised in hybrid and flexible workplaces since 2012. She works with businesses working in a hybrid way to create an attractive and productive workplace. Nina's clients usually achieve increases in engagement, wellbeing and workplace satisfaction of at least 10% and up to 23%, while reducing their office footprint and making their workplace more attractive. Nina has been at the forefront of remote and flexible workplaces since 2011. She has received high profile media coverage, including as a guest on New Zealand's The AM Show. Nina is based in Wellington, New Zealand and consults to organisations across New Zealand and Australia.
Neil Calvert
Neil is a process optimisation and change impact expert. For more than 20 years, he has helped organisations to identify the opportunity for change and the impact it will have on the way of working. Through his methodology, people are put at the centre of change where the impact on the employee experience is highlighted as a motivator for change. Organisations quickly identify how process and technology improvements connected to the way of working enable people to focus on the expertise they bring to the business, increasing the value they create. Thousands of hours of reallocated energy is the typical outcome alongside the employee satisfaction this creates. Neil is based in Wellington, New Zealand and consults to organisations across New Zealand, Australia, the US and Europe.